Wordtech Ltd. is a professional marketing services agency in Taiwan which focus on IT industry. We provide Marketing, Demand Generation and Localization Services for your global business.

Our Strength
Partner for Integrated marketing service
– advertisement agency
– direct marketing (eDM & newsletter blast out)
– channel event host (design, venue, RSVP, in-field support)
– user event host (design, venue, user database rental & invitation, RSVP, in-field support)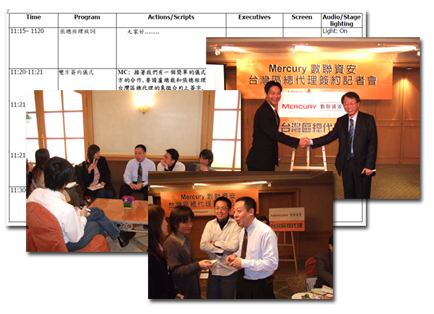 Strategic thinking and creative demand generation services
Customer-oriented philosophy, innovative solutions and high quality services
Effective control of lead generation execution & telemarketing activities
– market survey (overview of desired market)
– demand generation (follow up activities to reach potential clients)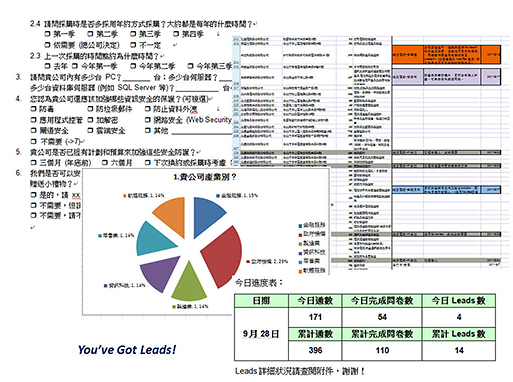 Efficient & effective localization services
– Marketing collateral translation
– Desktop publishing, artwork
– Printing & production (booklet, brochure, datasheet, folder and pull-up banner)
– eDM/newsletter localization
– Souvenir preparation (medal, giveaway)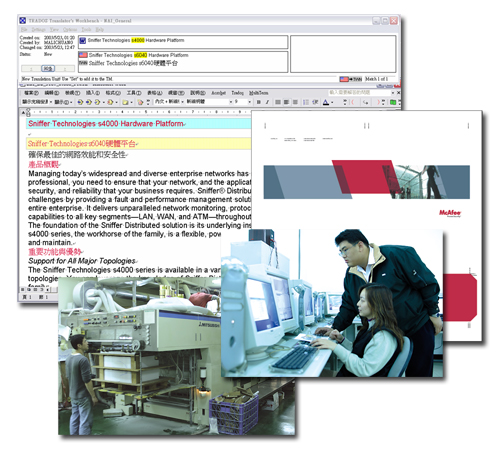 Customers
Foundry Networks
McAfee
Riverbed
UGS
NetApp
Check Point
Websense
Microsoft
Quantum
SafeNet
CA
Akamai
Symantec
…
About Wordtech Ltd.
Wordtech Publishing Studio (2003-2004)
Wordtech Ltd. (2004-)
If you have any further queries, please contact us:
11F-5, No. 136. Sec. 3, Zhongxiao E. Rd.,
Da'an Dist., Taipei City 106, Taiwan
Manhattan International Business Center
TEL: +8862-2731-1307
FAX: +8862-2751-0431
Email: malic@wordtech.com.tw